We are a proud sponsor of the Miami Book Fair.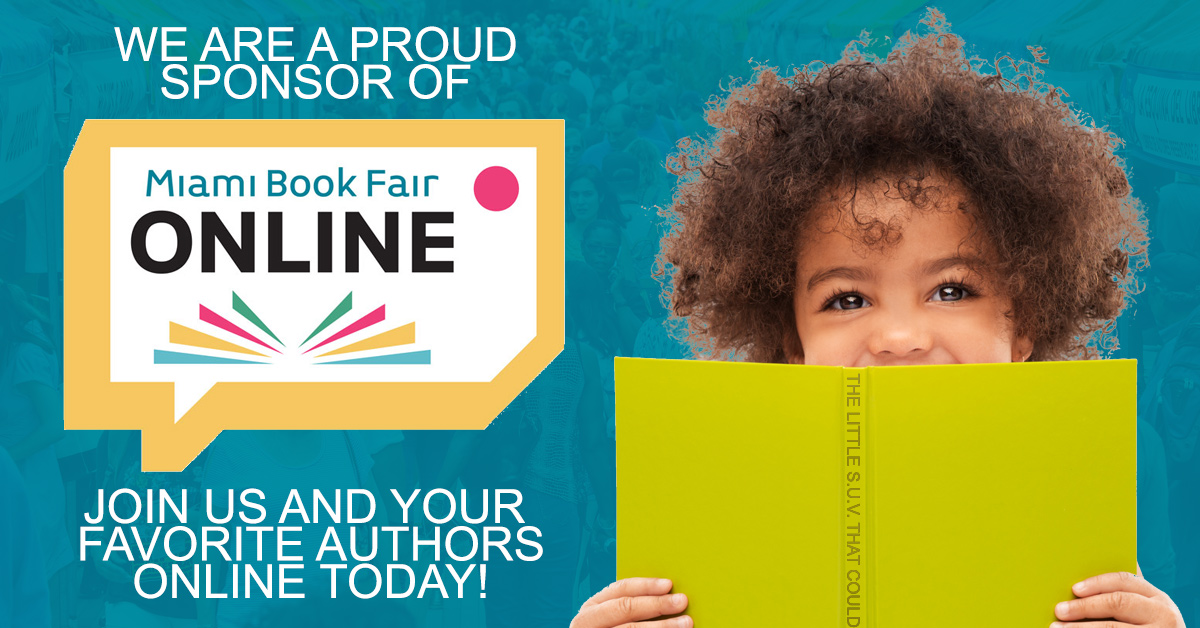 Every year South Motors eagerly anticipates the Miami Book Fair. Since 1984, this annual literary festival has pitched colorful tents across Miami Dade College, and we have proudly been a sponsor of the event for the past 7+ years. This festival has gone on, rain or shine for 37 years and we promise that this year will be no exception!
All the event's sponsors – including us – knew we would have to think creatively to produce a safe and inspiring event amidst the COVID-19 pandemic. We decided to take the festival virtual, and it is running online now— from November 15th to the 22nd. You can visit www.miamibookfaironline.com to begin your book fair experience.
Simply create a quick profile and begin to experience all of the amazing events we have planned. Over 300 authors have signed up to participate in the festival—many of whom are Spanish-language authors. You can join live events, stream authors on demand, read about writers in conversation, buy books, download content, and so much more.
And we are pleased to inform you that the festival will be completely free for all attendees!
We look forward to seeing you virtually at this fantastic event.