2022 INFINITI Q60 vs. Audi A5: An Epic Showdown
2022 INFINITI Q60 vs. Audi A5: An Epic Showdown
Which Wins Out? The 2022 INFINITI Q60 vs. Audi A5

CAPACITY
ENGINE
TRANSMISSION
DRIVETRAIN
FUEL CONSUMPTION
Estimated Fuel Economy (city / hwy)
STARTING MSRP
2022 INFINITI Q60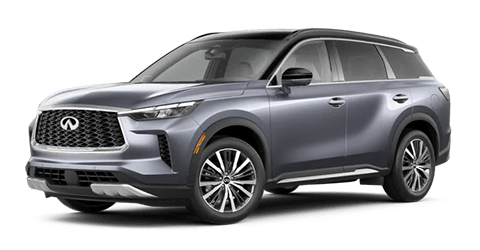 CAPACITY
ENGINE
TRANSMISSION
DRIVETRAIN
FUEL CONSUMPTION
STARTING MSRP
2022 AUDI A5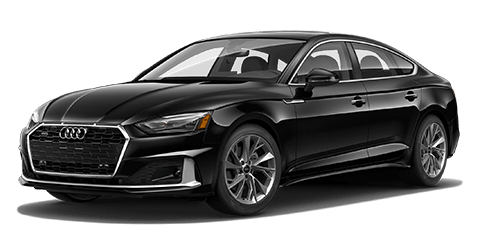 CAPACITY
ENGINE
2.0-liter 4-cylinder engine
TRANSMISSION
DRIVETRAIN
FUEL CONSUMPTION
STARTING MSRP
Which Is the Premiere Luxury Coupe?
The competition for best luxury coupe is a tight race, but among the lot, there are two that stand out. Designed with care and attention on every level, the 2022 INFINITI Q60 is nothing short of a work of driving perfection.
Blistering performance combine with a tech-infused cabin to create the all-around luxury coupe experience. However, the 2022 Audi A5 is a worthy challenger, with its own impressive set of performance and tech features. So, which will win out? Read on to find out who will win in the 2022 INFINITI Q60 vs. Audi A5 showdown.
Rather test drive the 2022 INFINITI Q60 for yourself? There's nothing quite like getting your own hands on the wheel, so let our dedicated customer representatives help you get set up with a test drive. We'll show you around the new Q60 and show you why it's the king of luxury coupes.
Unbelievable Performance
On the performance front, the 2022 INFINITI Q60 makes a strong case as the sportiest luxury coupe in the segment, both in appearance and performance.
With a sleek side profile, racing-inspired front grill, and all-around aerodynamic appearance, the new Q60 screams 'fast' before you ever turn the ignition. The standard Q60 engine comes in at 300 horsepower and 295-lb-ft of torque, while the upgraded Red Sport 400 sports a twin-turbo V-6 that goes beyond with an incredible 400 horsepower and 350-lb-ft of torque.
Further enhancing the 2022 INFINITI Q60's incredible performance is a Dynamic Digital Suspension system, which continually adjusts itself to tough turns and difficult roads, making for incredible handling even in the most difficult of situations. The available Direct Adaptive Steering® system offers a lightning-fast response rate to steering inputs, transmitting directly from the steering wheel to wheels digitally.
Available wheel-mounted paddle shifters and thumb buttons add easier access to modes and vehicle settings mid-drive while the available intelligent all-wheel-drive system improves handling and overall ride quality.
On the side of the Audi A5, it sports a 2.0-liter 4-cylinder engine, which generates 201 horsepower. The premium upgraded 45 TFSI engine performs an improved 261 horsepower.




High-Tech Luxury Interior
Stepping inside the 2022 INFINITI Q60 interior, the first thing you notice is the premium luxury materials used in every inch of the cabin.
Hand-selected materials such as brushed aluminum trim and available Matte black carbon fiber bring a touch of flare throughout the interior. Using Zero Gravity design technology inspired by NASA, the Q60's seats deliver unbelievable comfort while sitting at a low-profile, perfect for feeling every inch of the road.
The Lane Guidance navigation system displays 3D building imagery as you ride while MapCare provides turn-by-turn route updates, making sure you're on the fastest route at all times. While you drive, the premium 13-speaker Bose sound system fills the cabin.
Use the convenient Apple CarPlay® integration to play your favorite music and podcasts, as well as get access to your smartphone's Apple Maps, calls, texting, and more all displayed via the Q60's convenient dual-screen infotainment touchscreen.
For its part, the Audi A5 offers an available virtual cockpit, including a 12.3-inch touchscreen display with 3D mapping and the ability to access your location via Google Earth.
Cutting-Edge Safety and Convenience in One Package
The 2022 INFINITI Q60 comes with a collection of standard driver-assistance tech features, as well as several available upgrades.
Predictive Forward Collision Warning has the ability to monitor not only the vehicle ahead of you, but the vehicle ahead of that vehicle, monitoring sudden changes that could cause a collision and alerting you when necessary. It can even automatically bring the vehicle to a stop to avoid an accident.
Around View® Monitor with Moving Object Detection gives you a complete 360-degree view while sitting within the Q60's cabin, as well as the ability to detect moving objects around tight corners. Available blind-spot monitoring similarly spots objects entering your blind spots from behind and can steer you back to safety to avoid a collision.
Adaptive cruise control offers a new way to travel through dense traffic, accelerating and braking automatically to maintain the perfect distance between you and the vehicles around you. It can even come to a complete stop. Simply tap on the pedal to start the system once again and the vehicle will accelerate on its own.
On the Audi A5's side, it comes with several driver-assist features such as park assist. Control the throttle and brake and the vehicle guides itself into said parking spot. Also available is adaptive cruise control with traffic jam assist.

And the Winner Is…
The competition was tough, but at every turn, whether it's available features, performance, luxury, or convenience, the 2022 INFINITI Q60 beats out the Audi A5 by a landslide. The new INFINITI Q60 isn't just blindingly fast, it offers a luxury and tech-infused cabin experience like no other luxury coupe can.
Contact South Motors INFINITI online or give us a call to set up a test drive to experience the 2022 INFINITI Q60 in person. Feel your hands on the steering wheel, the rev of the engine, and experience the one-of-a-kind luxury interior at South Motors INFINITI today
.